Catering – Fine Dining in the air
Our catering specialists compose the menu according to your wishes and special requirements.
Experience a world-class meal among the clouds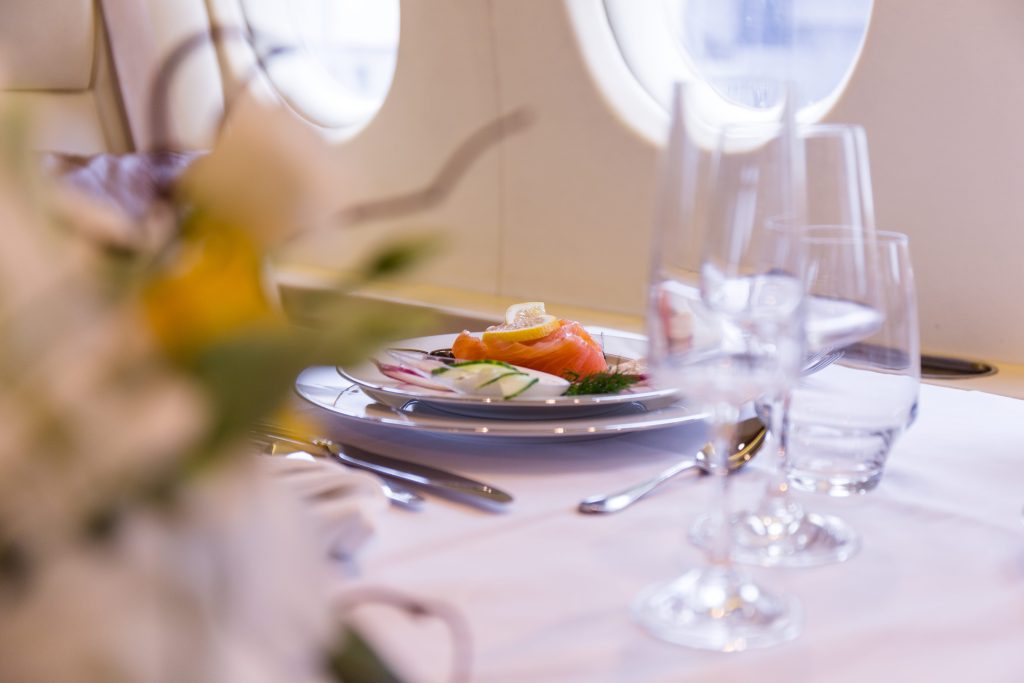 A culinary experience
Enjoy the highest quality food with a view of the world. Did you know that how food is experienced is affected on board an aircraft? The taste buds are stunned to some extent by the dry air and pressure in the cabin so that what you eat and drink tastes less and even different. Our catering specialists adapt the food to the conditions and if you order a delicious catering, they will ensure that you get a wonderful meal.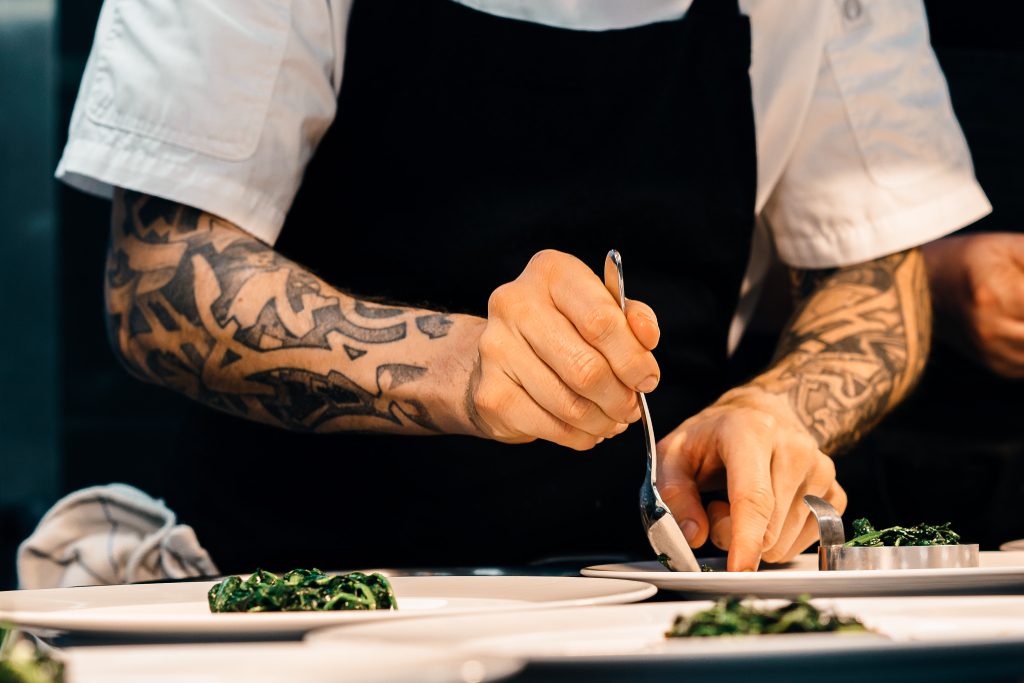 Quality and inspection
The airlines' catering suppliers are inspected regularly to keep up with the measurements.
Of course, the highest level of care is taken in hygiene and cold chains from start to finish, and we make sure that the meal is both good and well-balanced according to all the rules of art.
Let us tease your taste buds
From most airports, it is possible, if you so wish, to have a food and drink experience that you have rarely seen before on board an aircraft.